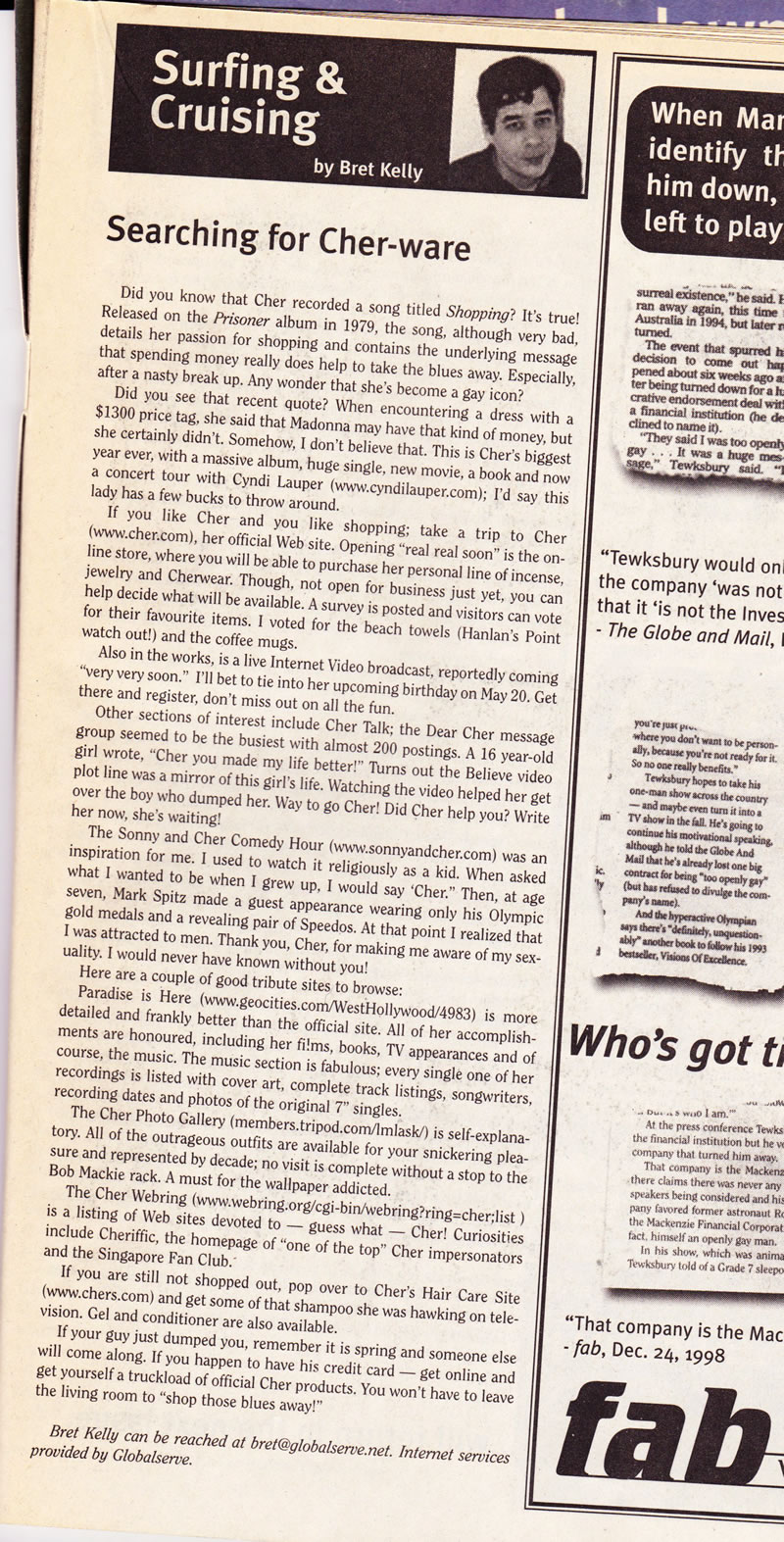 Surfing & Cruising
by Bret Kelly
Searching for Cher-ware
This is Cher's biggest
year ever, with a massive album, huge single, new movie, a book and now
a concert tour with Cyndi Lauper (www.cyndilauper.com); I 'd say this
lady has a few bucks to throw around.
Also in the works, is a live Internet Video broadcast, reportedly coming
"very very soon." I'll bet to tie into her upcoming birthday on May 20. Get
there and register, don't miss out on all the fun.
Other sections of interest include Cher Talk; the Dear Cher message
group seemed to be the busiest with almost 200 postings. A 16 year—old
girl wrote, "Cher you made my life better!"
Here are a couple of good tribute sites to browse:
Paradise is Here is more
detailed and frankly better than the official site. All of her accomplish-
ments are honoured, including her films, books, TV appearances and of
course, the music. The music section is fabulous; every single one of her
recording dates and photos of the original 7" singles.
The Cher Photo Gallery is self-explanatory include Cheriffic, the homepage of "one of the top" Cher impersonators and the Singapore Fan Club.'
If you are still not shopped out, pop over to Cher's Hair Care Site
(www.chers.com) and get some of that shampoo she was hawking on tele-
vision. Gel and conditioner are also available.